The Design Process
Initial Consultation
The first meeting Jon has with you, the client, is to establish your vision, discuss your ideas and to get an overall feel for how you see your future garden. This is a free, no obligation visit to meet you and chat about your garden. Jon will then send you a quote for the design work as well as his terms and conditions. The fee will quote for the work below:
---
Detailed Brief and Site Survey
At the second meeting Jon will develop with you a detailed brief for the design. A full survey of the garden is also undertaken; including boundaries, existing buildings, trees, levels and other important elements.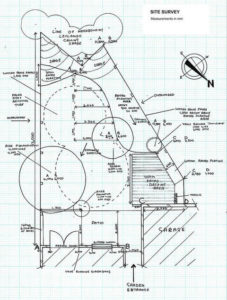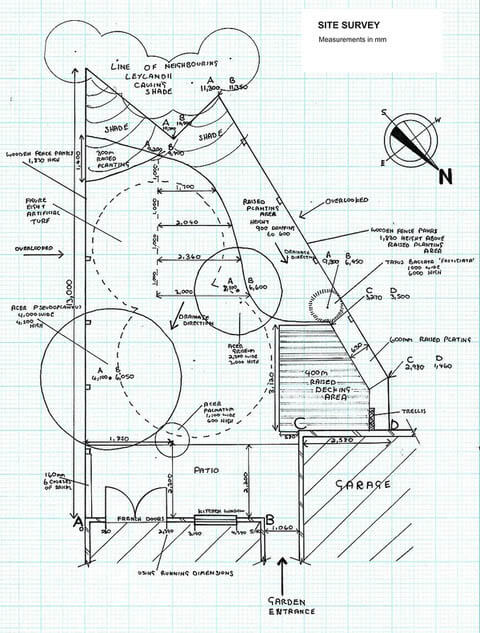 ---
Concepts Proposals
These are proposed layouts that generalise the overall layout of the proposed garden design. Mood boards will accompany concepts to help visualise the atmosphere/style/'feel' of the proposed design.
---
Master Plan
Once the concept design has been agreed, using a combination of hand drawn and computer generated designs, presentation plans are drawn up with full details of hard landscaping, features and design elements to bring the overall design to life. These are final drawings of the garden design. They are sufficiently detailed to enable landscapers to quote for the work.

---
Full Specification and Detail Construction Drawings
Jon will provide all detail construction specifications and drawings required to build the garden. This could be anything from standard retaining wall drawings to a bespoke water feature.
---
Planting Plans
A detailed planting plan and plant list is drawn up showing the placing of each individual plant and its eventual size. Jon will also provide a personalised annual maintenance schedule for the plants in your scheme through a year's subscription to the online platform shootgardening.co.uk . You will then receive monthly e-mails giving you advice on what to do to each plant that month. A bespoke email just relating to the plants in your own garden. After the first year you then have the option to take out your own subscription to the service for just £59 a year.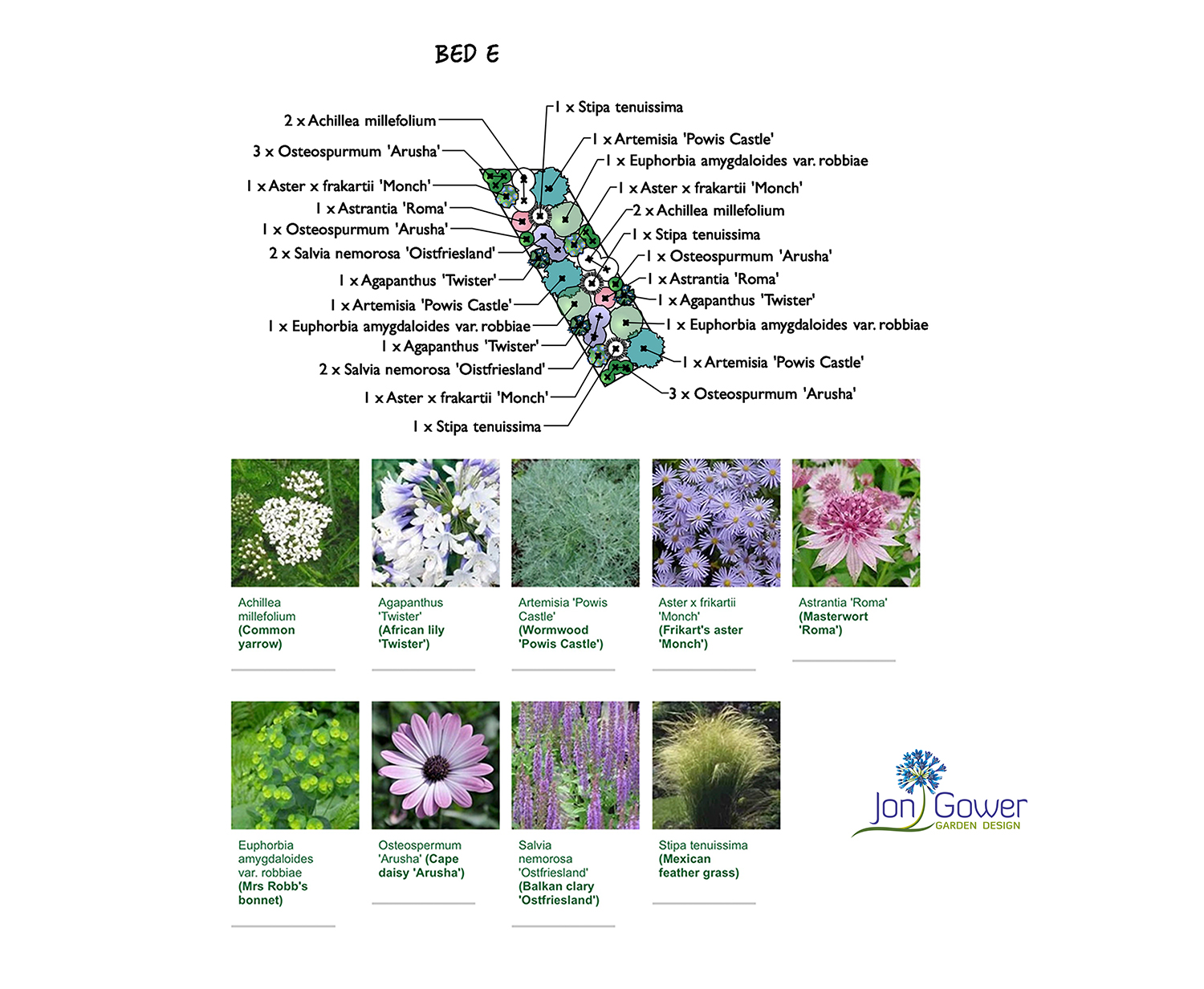 ---
Construction of the Design
Having prepared the detailed specification for the construction of your new garden, Jon can then introduce you to accredited landscapers that he has worked with and obtain quotations for the build. Jon can also project monitor the build to ensure that all the design details are created as intended.